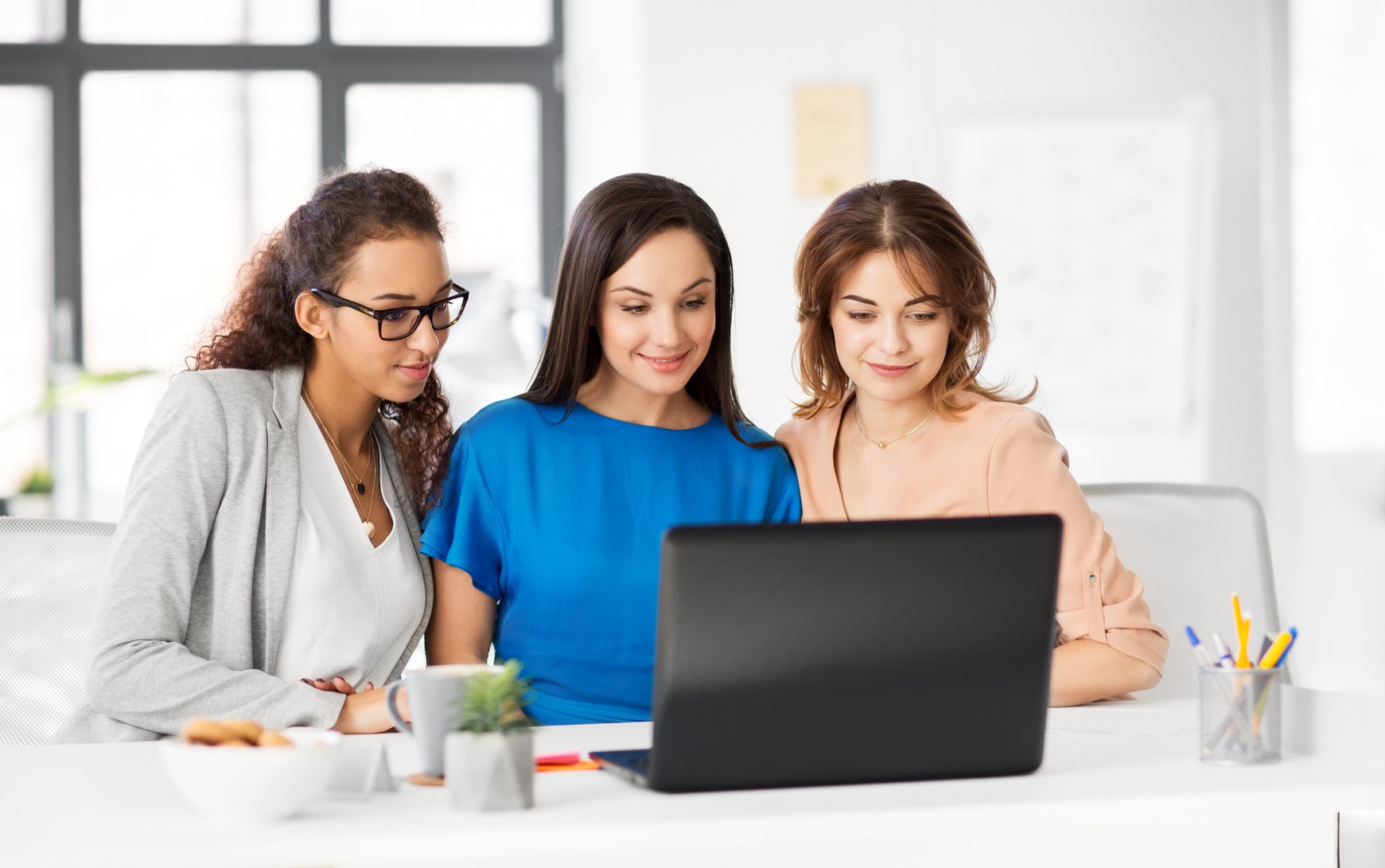 Let's be realistic: most of the popular online content today is directed towards men. We see it in video games, movies, even music videos- the male gaze is not a myth.
Being a woman, all of this gets old pretty quickly. Why can't we have a corner of the internet where we can enjoy and celebrate certain aspects of womanhood without men getting in our way?
Well, as it turns out, we can! Here's a list of websites on which you can escape all of that boring online content your boyfriend likes to show you every time you decide to hang.
1. Cosmopolitan.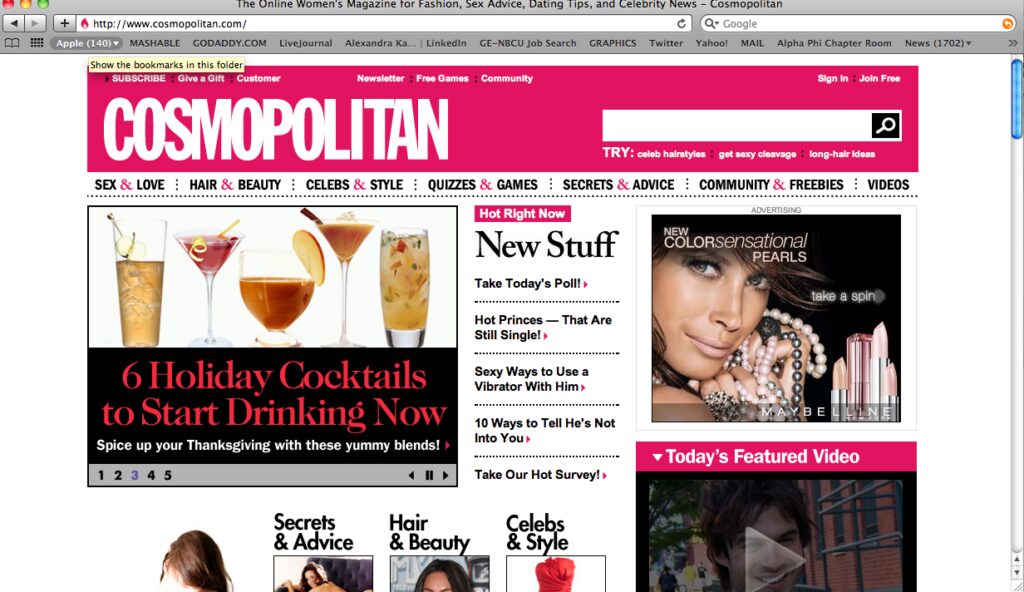 No matter what you think about Cosmo, you probably spent more time than you'd like to admit just browsing through their relationship advice, fashion tips, and celebrity news. The magazine is written by women and for women, which is why we find it particularly appealing.
You're likely to spend hours reading their engaging, educational articles filled with humor and feminist views, so we certainly recommend it as an effective cure for boredom!
Their website is incredibly simple and trendy, so you'll quickly find the way around it. Once you get used to the interface, you'll find a wide range of topics that will keep you exploring for hours on end. It doesn't matter if it's sex, relationships, celebrity gossip, health, makeup, or fashion: Cosmo has it all!
Once you get tired of reading, you can always head out to their YouTube channel for some more interesting content. Besides, if you start enjoying what they do on the daily basis, you can subscribe to their magazine to get even more content and gain access to all of their juicy giveaway opportunities!
2. My Fridge Food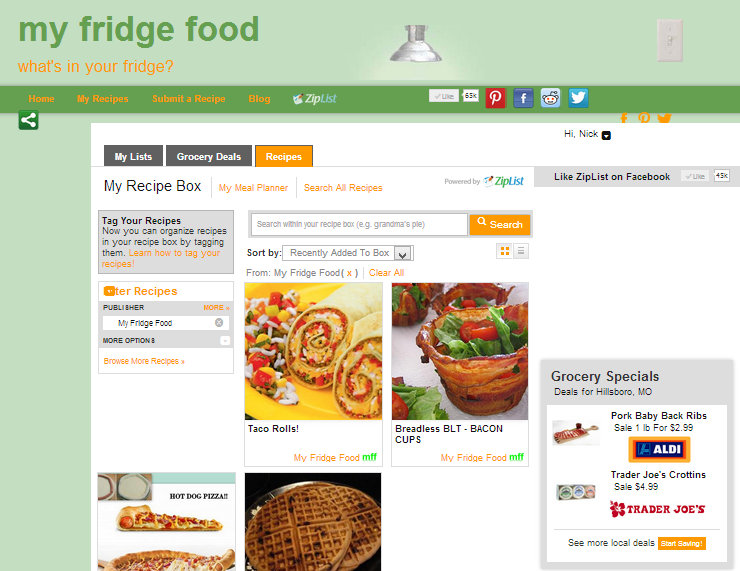 Now, this one isn't specifically directed towards women, but it's extremely useful nonetheless. Nothing cures boredom like having a tasty snack, and this website helps you create incredible meals from the ingredients you already have at home. It's not the only website of this type around (there's also Supercook, for example), but it's certainly one of our favorites!
You won't only cut your boredom by using this website, you'll learn how to make a healthy meal to boost your energy! It's way more fun than it sounds: we've spent hours reviewing and testing the recipes it generated for us. We suggest you call your friends or family to try it out together as it's certainly more fun that way.
If you get bored of cooking and reading, you can always try to come up with a new recipe and submit it to one of the website's widely popular contests. Perhaps you'll win something while procrastinating, who knows?
3. Style.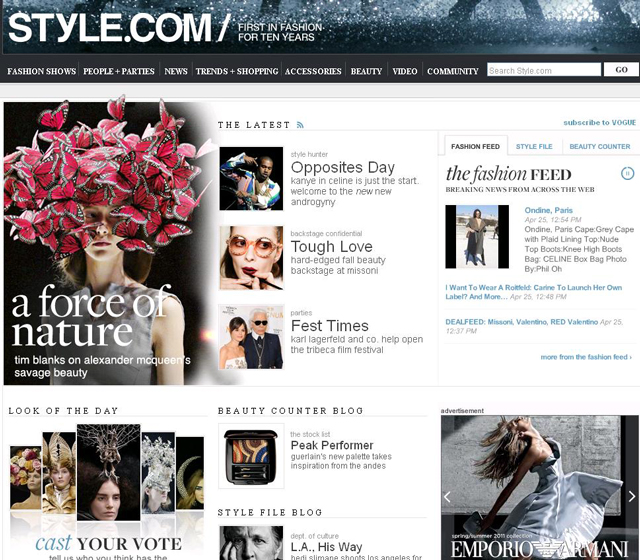 If you've been thinking about updating your wardrobe for the upcoming season, do not forget to check out Vogue's Style rubric. There you'll find incredible fashion tips and tricks that will get you looking like a Hollywood actress!
Once you're done learning about the latest fashion trends, you can take a tour of their celebrity articles to get some additional fashion inspiration. You'll be able to spend hours on end reading through their content and looking at high-fashion statements that will leave you breathless. It's an excellent place for learning how to stay stylish no matter the occasion!
If you're not particularly interested in fashion, you can still find some empowering articles and interviews that will certainly hold your attention. Lastly, as soon as you feel inspired enough, you could browse through various online clothing stores such as Asos and BooHoo to apply your newly-found knowledge to your own closet!
4. Googletune.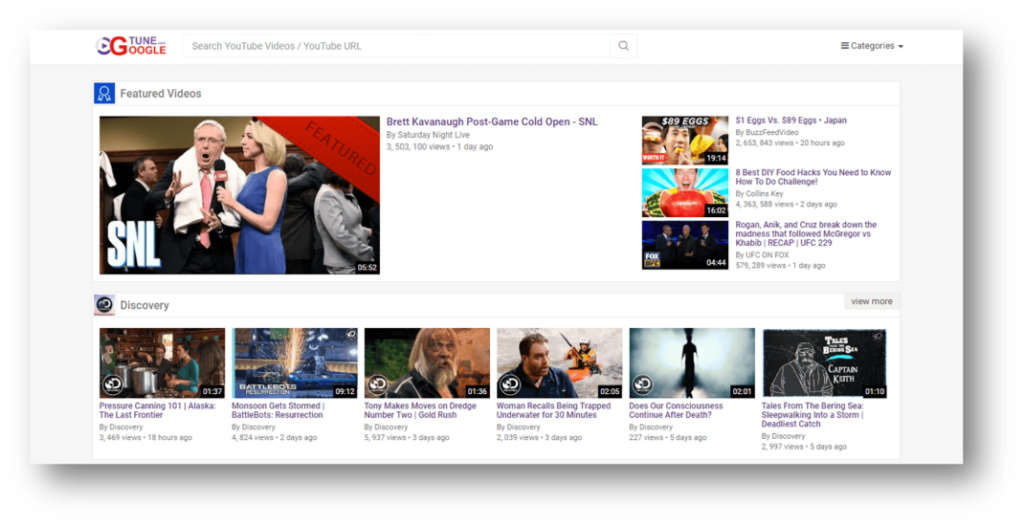 If you're tired of YouTube's constant ad bombardment and restrictions, you should consider trying out Googletune instead! It's a platform filled with videos from all parts of the globe. You can watch and download virtually anything there: from TV shows and movies to viral online content.
So, if you're feeling bored and ready to waste a couple of hours watching fun, engaging and popular video content, Googletune.com is where you can do so. While it doesn't specifically target women, there is something out there to suit every interest and preference.
The website's interface is extremely simple and easy to use, which makes it perfect for late-night browsing! You can use it for educational purposes, fun, and entertainment all at once. Avoid all those annoying ads and enjoy millions of videos for completely free. It's one of the best ways to avoid boredom while you're stuck at home.
5. CafeMom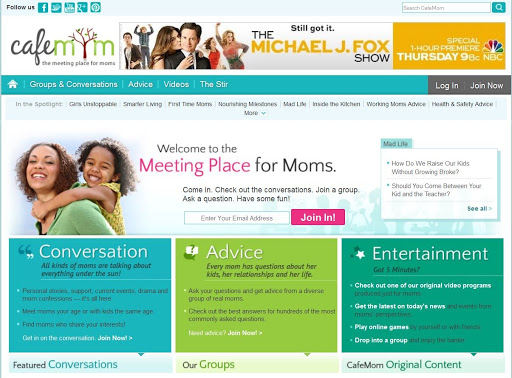 One of the best communities for moms all around the world, CafeMom has a lot to offer. Besides incredible parenting advice, you'll be able to enjoy thousands of blogs featuring lifestyle tips, celebrity gossip, and much more!
Unfortunately, their forum was closed a while ago, so the community shifted to momconfessions.com. If you're looking to share your experiences with other moms, that's the place to do it.
Overall, CafeMom is an excellent place to learn tons of helpful parenting and lifestyle tricks, all while offering an abundance of entertaining articles on movies, sports, fashion, and art.
There's also a feature that allows you to submit your own story and share it with the world, so try it out if you feel up to it! Perhaps you'll be able to reach and inspire other women with your own ideas and experiences, who knows?
The bottom line
The internet can be a wonderful place for escaping boredom, as long as you know where to look that is! Here we've talked about some of our favorite sites that might pique your interest. Most of them are tailored to different women's needs, which means you'll certainly find something that lines up with your interests and preferences in our short(but sweet!) list.
We suggest you try out all of these sites until your boredom is completely cured. You'll be able to learn many different things all while enjoying quality entertainment by browsing through any of these websites, so what's there to lose?